FREE U.S SHIPPING ON ORDER OVER $75
Higher Brothers Knowknow Pop-Up in Shine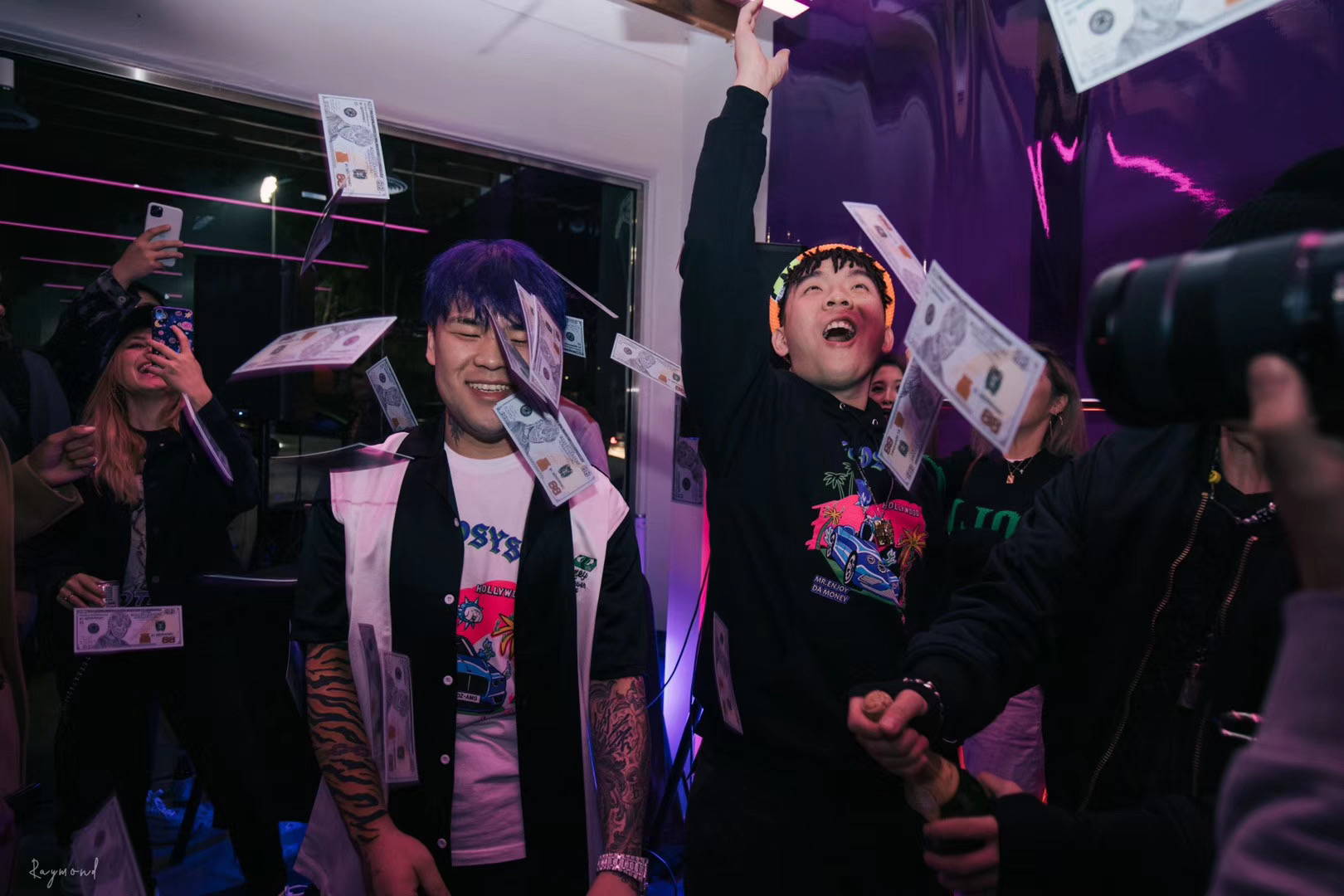 Higher Brother KnowKnow Launched Pop-up at Shine Marketplace

Shine Marketplace / Published: Dec-12--2019
KnowKnow, a member of the 88 Rising Hiphop group Higher Brothers, brought his first solo album and his streetwear brand Mr.Enjoy Da Money to launch a pop-up at Shine Marketplace on Dec. 12. This was his only meet and greet event in Los Angeles.
Shine Marketplace decorated the whole store based on KnowKnow's unique style, using purple as the main color and printed a lot of fake money with KnowKnow's face on it. The event only lasted for three hours, and over a thousand of people joined.
Mr.Enjoy Da Money (MEDM) is KnowKnow's streetwear brand and has represented his love and thoughts on hiphop.
Higher Brother 成员之一 KnowKnow 于12月12日带来了他的首张个人全新专辑,并连同其个人潮流品牌Mr.Enjoy Da Money,在Shine Marketplace举办了他在北美唯一一场签售会。
Shine Marketplace根据KnowKnow全新专辑及其个人的风格,进行了全店布置。以紫色为主色调,并于墙壁地板各处张贴、散布了印有KnowKnow头像的类钞票。成功营造出一种迷幻、奢靡的环境风格。当天活动仅举办了约3小时,人群络绎不绝。
活动当天,即是KnowKnow新专辑的签售会,同时也是其个人潮流品牌Mr. Enjoy Da Money的新品发售会。Mr.Enjoy Da Money (MEDM) 为KnowKnow及南京潮流品牌Expiry Date合并而成,经由4年的潮流理念沉淀,终于将完整的品牌文化思想注入于独特的服装概念呈现给大家。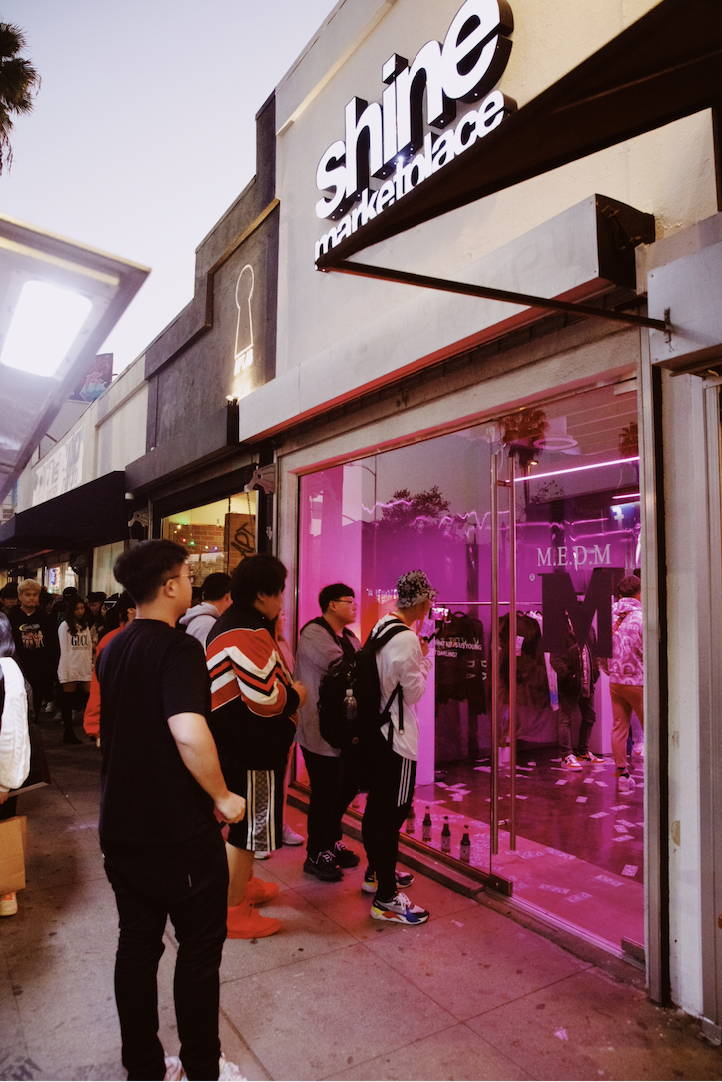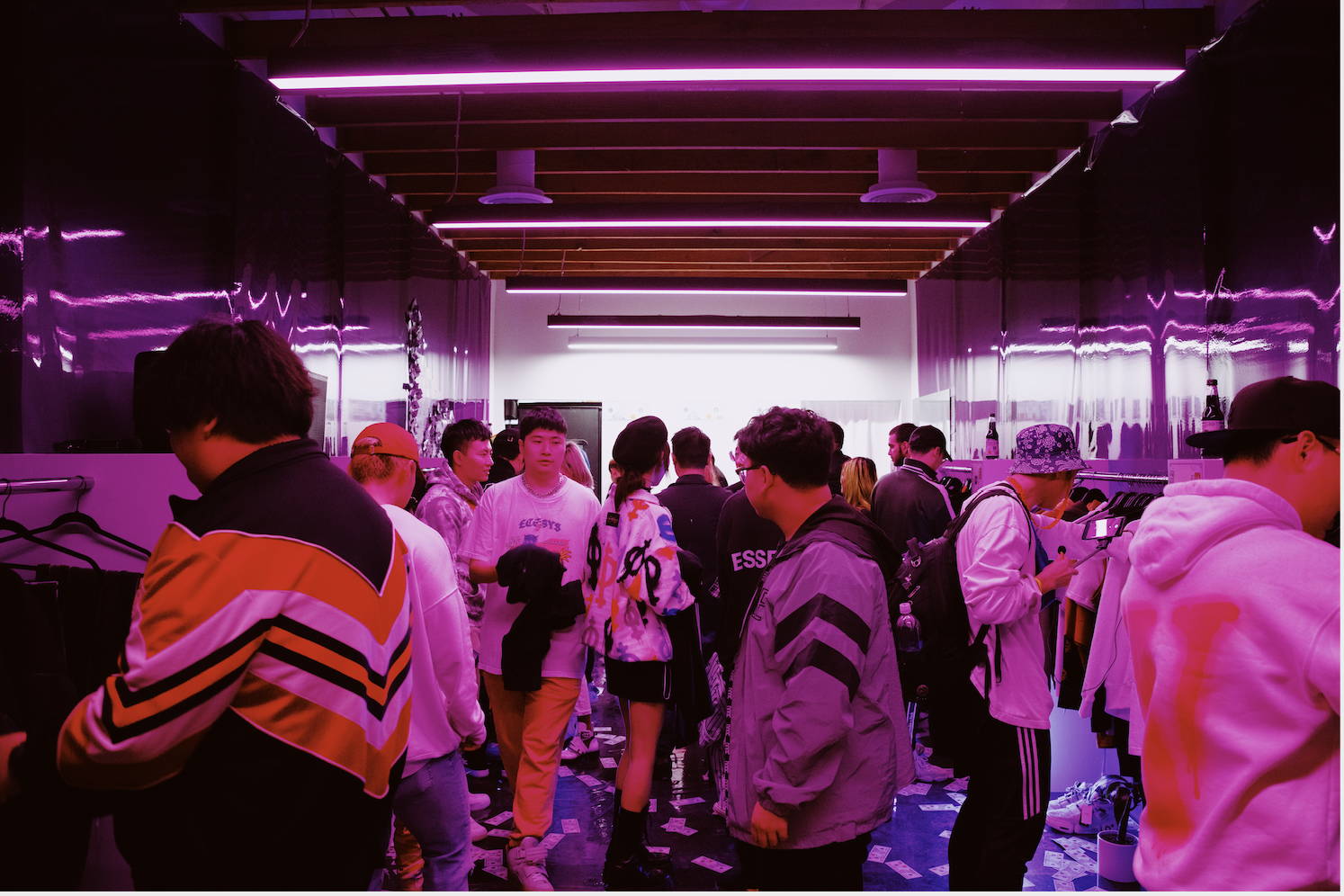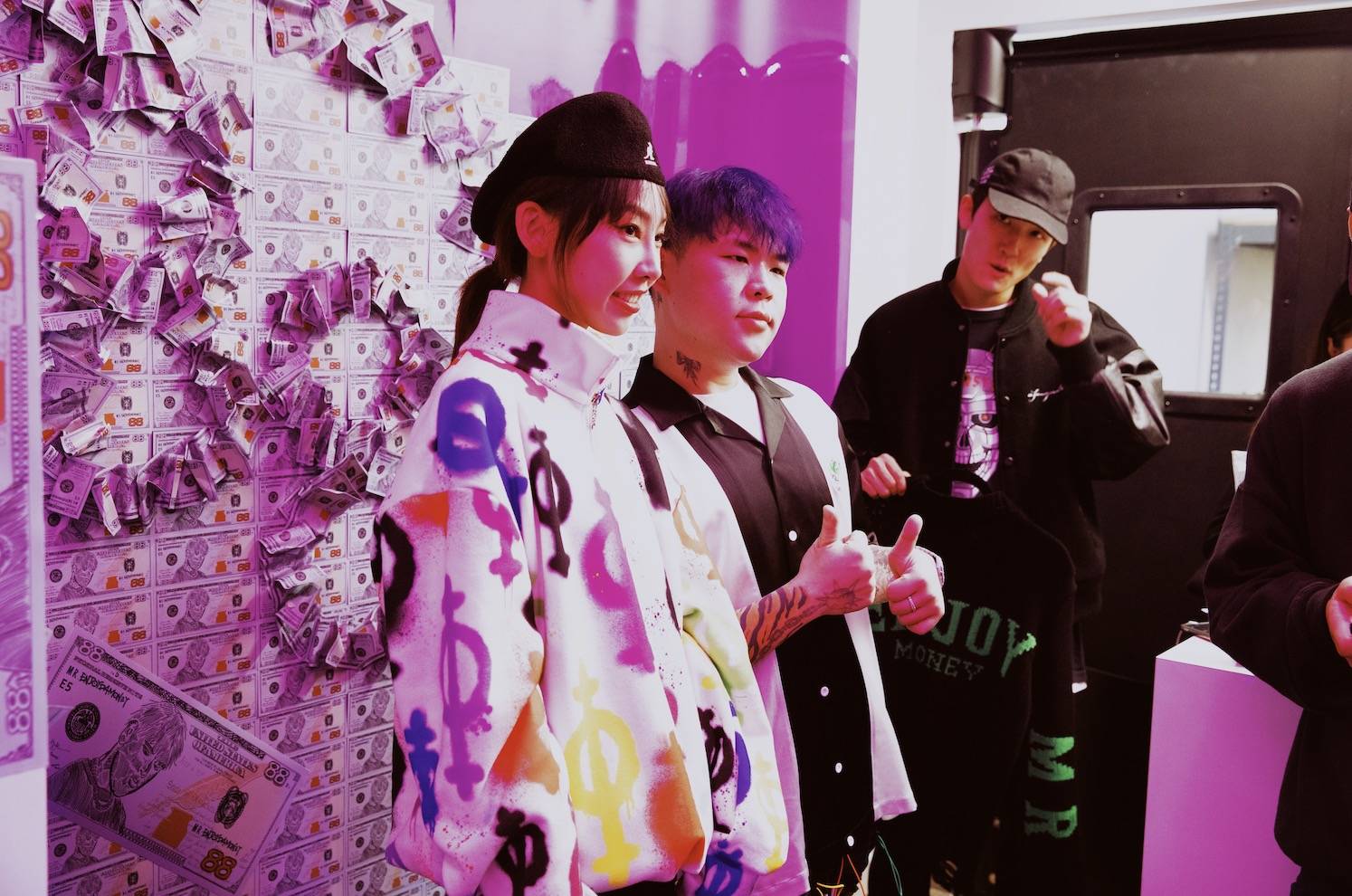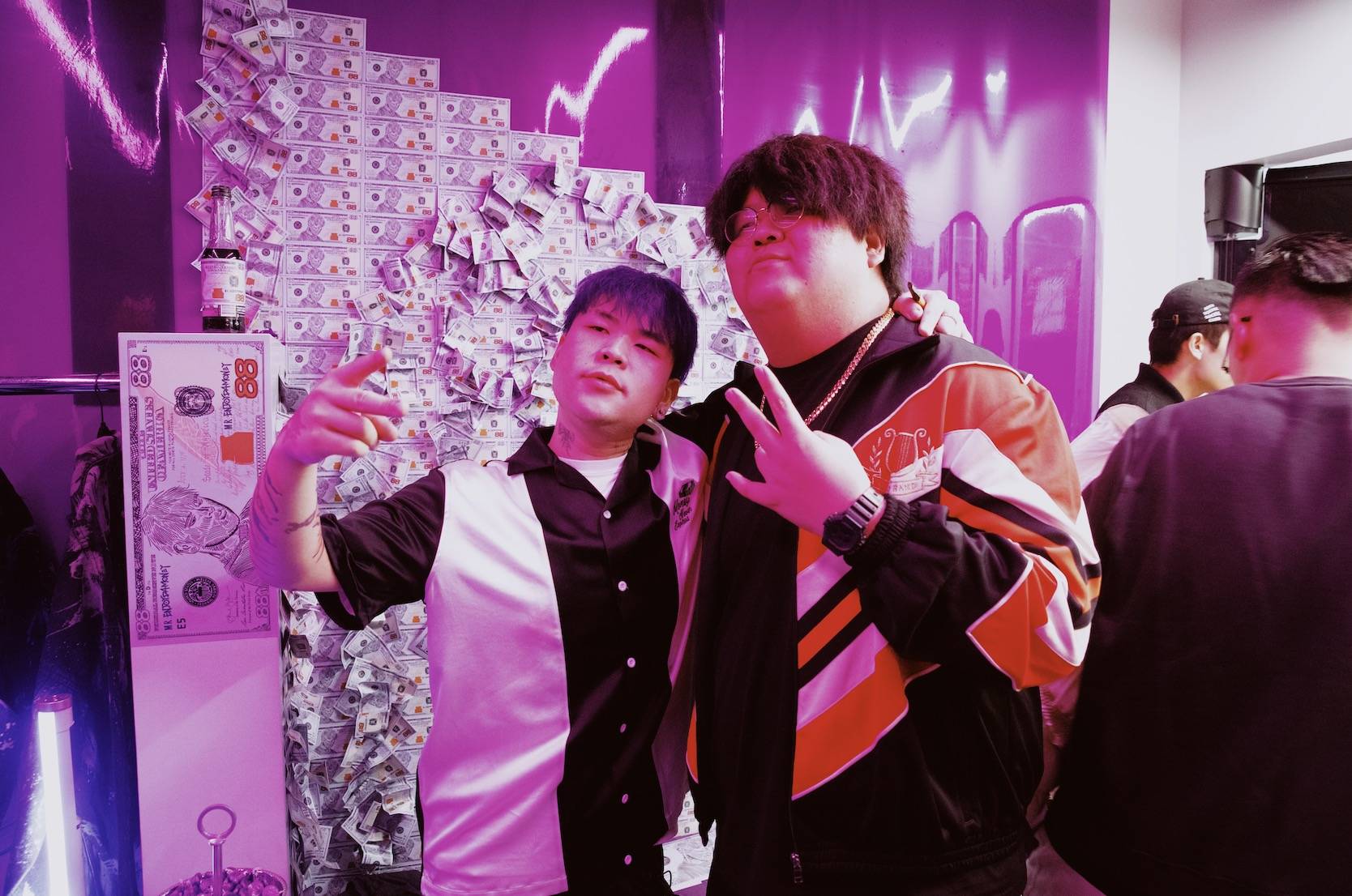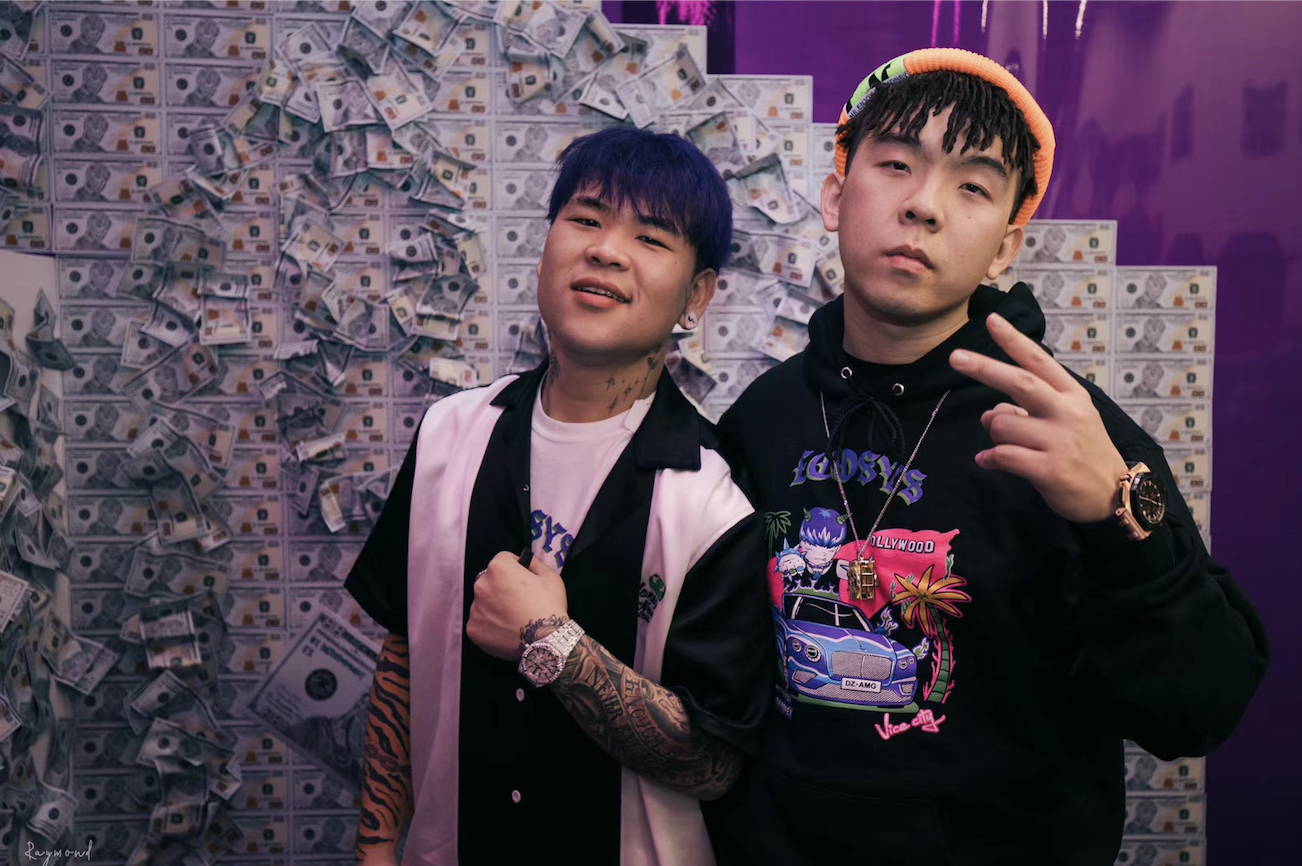 Left: Higher Brothers KnowKnow
Right: Shine Marketplace's founder Green Xia
Read more
✕